Shoujo manga is a genre of Japanese comics or visual novel that is aimed at young women. The story is mostly focused on personal experiences and romance, which makes it appealing to teens. However, younger audiences are not the only ones captivated by this genre. Audiences from all age and gender groups are engrossed in this type of story. So, whatever age group you are in and whatever your gender is, you might enjoy this type of manga.
Whether you are new to the world of manga or are just looking for more stories to read, these shoujo series are worth checking out.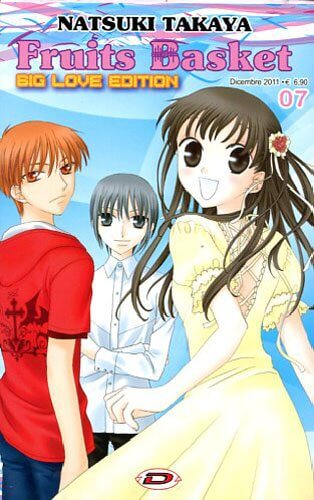 Fruits Basket, abbreviated as Furuba, is one of the most well-known shoujo mangas that has two anime adaptations. It is written and illustrated by Natsuki Takaya and had been serialized from 1998 to 2006, which makes it like a senior in the world of visual novels that had been widely accepted internationally.
The premise of the story is about a high school girl, Tohru Honda, learning about the secret of a wealthy family, the Sohma clan. Being classmates and friends with the young members of the Sohma family, Tohru couldn't help but get entangled with the affairs of the family as well as its secrets.
The series does not only focus on romance though it is a shoujo manga. It also lets readers relate to life events and circumstances that are happening in real life but are not usually discussed as these are often concerning family matters. The series also has a touch of both comedy and drama to balance the story.
His and Her Circumstances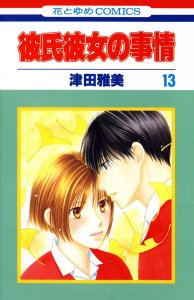 His and Her Circumstances (Kare Kano) is another senior manga that had been serialized from 1996 to 2005; written and illustrated by Masami Tsuda. The series was also adapted into an anime series.
It is a story of two adolescent high schoolers, discovering their true selves while falling in love. Having their lives lived through lies, the blossoming love of the two protagonists seemed to be rooted from discovering and embracing each other's secrets.
The story divulges some truths about adolescence and high school life that some young people would rather not admit. Showing a different kind of person in public to look cool and for various different reasons, the series shows a side to young people who are going through a lot of changes in their lives while balancing studies, social life and love matters.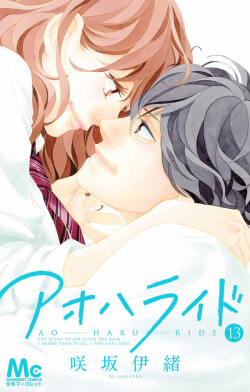 Ao Haru Ride is written and illustrated by Io Sakisaka and was serialized from 2011 to 2015. It was also adapted into anime under the same title.
The story is about a high school freshman, Futaba, who was unable to confess to Kou, her love, three years ago. When the two met, Futaba was given a second chance to finally confess her love. But, Kou was a different person than she remembered.
The story takes a peek at the changes adolescents go through during the most confusing time of their lives. It also shows a perspective of young people who go through a lot during this stage in life when changes, confusion, love, and dilemmas are mixed into the turmoil of youth.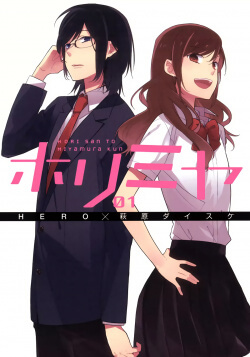 Horimiya is on the lighter side of shoujo manga. This romcom series was originally written and illustrated by HERO and adapted into a 4-koma manga by Daisuke Hagiwara. It is an adaptation of HERO's original work, Hori-san to Miyamura-kun. It was first published in 2011 and is still ongoing.
The story focuses on two high school students who have very different personalities but managed to fall in love. Despite being opposites, the two protagonists share something – a secret about their lifestyle and how they live their life outside school.
The story is not as heavy as some shoujo manga but it is definitely worth the read, especially if you want to relax and enjoy some fluffy type of stories. And since it is being serialized for nine years now, you get to enjoy 117 English translated chapters as of this writing.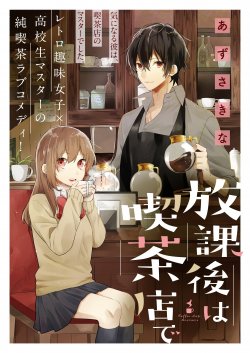 Those who love coffee and love stories will surely enjoy Hokago wa Kissaten De. This ongoing series is written and illustrated by Azusa Kina and was first published in 2017.
The story is about Riku, a high school girl who loves going to old-fashioned cafes, and Fushimi, her classmates and the son of an old-fashioned café master. The two found out that they have similar taste after Riku wandered into the café Fushimi's family owned. But the very next day, Fushimi turned back into being as unsociable as ever.
Since there are only 14 translated chapters released so far, the story is not yet that deep. But, it is already quite enjoyable. The author also revealed in chapter 14.5 that the story will start getting more interesting as the two protagonists start to get impatient with their love story.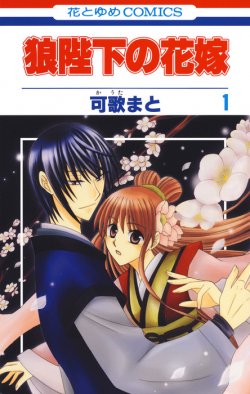 This is another interesting shoujo manga worth reading due to its combination of light and dark story plot. Written and illustrated by Kauta Mato, this series is a popular choice among readers who love stories about courtesans and royalty.
The story revolves around the life of a daughter of a low-ranked official, Yuurin, and the young king of Hakuyou , King Haku Reishou. To keep the king from receiving anymore bothersome marriage proposals, Yuurin was hired to pose as the majesty's only consort. But due to the king's puppy (mild) and wolf (aggressive) personalities, Yuurin goes through a lot of trouble just to do her job right.
Though the story is about consorts, it is not the typical sensual series. There are flirting here and there but the story is mainly focused on politics and the love story of the two main characters. Hence, it has the right balance of mystery and comedy and not overly risqué, so to speak.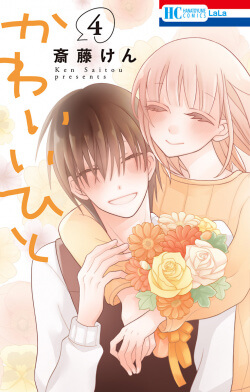 Another cute and fluffy shoujo manga worth reading is Kawaii Hito. This romance and slice of life series written and illustrated by Saitou Ken, was first published in 2014 and is still ongoing.
This series shows the love between an idol-like female college student and a male florist with eyes similar that of a reaper. Despite their differences in appearance, the love between the two blossomed like the flowers in the flower shop owned by the male protagonist, Hanazono, which is often visited by his new girlfriend, Hiyori.
The story, like in many shoujo mangas, does not only focus on the life of the two main characters. Other couples are also presented with equally interesting love stories. This is a must-read for those who want to follow a healthy love story of two people trying their best for the one that they love.
There are currently 25 translated chapters as of this writing but the publication status is apparently finished.
Tsuiraku JK to Haijin Kyoushi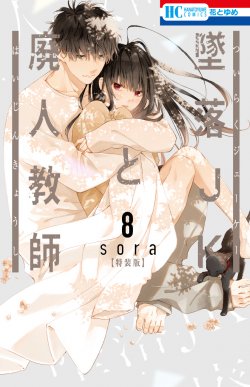 Tsuiraku JK to Haijin Kyoushi, written and illustrated by Misuki Sora, has been first published in 2017 and currently has 14 English translated chapters.
A love story with dark comedy, this series is most enjoyable for those who love reading about love, life and death. Featuring the love story of a student and a teacher, this might not be the cup of tea for some readers. But looking past this detail, the story beyond is quite profound. It also focuses on blossoming friendship between two eccentric students, making it a good combination of romance and friendship story.
Koi wo Shiranai Bokutachi wa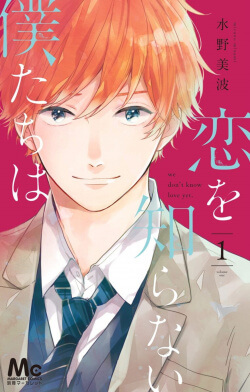 Koi wo Shiranai Bokutachi wa is an interesting series written and illustrated by Misuno Minami. Currently having 28 English translated chapters since its initial release in 2017, this series is good for binge-reading love stories of high school friends.
The story revolves around several high school students entangled in a story of love and heartaches. While trying to figure out who they are during their adolescence, Naohiko, Mizuho, Izumi and the others find themselves involved with one another as their love blossomed for one another.
Though this is mainly a romance manga, the story also focuses on friendship and self-development. The story is not afraid to show the ugly side of young love as well, making it a good read for those who are also new to love.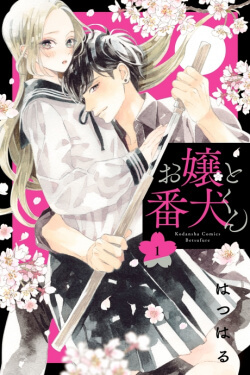 Ojou to Banken-kun, written and illustrated by Hatsuharu, is a romance and school life shoujo manga first published in 2018 and is still ongoing. Due to the nature of the lives of the characters, it became a hit to readers who love romantic stories involving yakuzas and students.
The story is about a granddaughter of a yakuza leader, Isaku, and her overprotective guardian, Keiya, who falsified his age to be able to attend the high school she is attending. Though being told that she is still too young for love, Isaku is actually quite ready and has been holding her unrequited love towards Keiya who is 10 years her senior.
Though the story involves yakuzas, it is not entirely violent. Some readers find the relationship between the two protagonists peculiar, though, due to some rather intense yet innocent scenes in the manga.
Shoujo Japanese comics can be quite addicting since they depict the stories, happiness, troubles, despair and dilemmas of life. They do not only provide entertainment but lessons as well. They can be useful reflections of people's lives, making them not only an entertaining form of art but an integral part of development of young people as well.
If you are new to the world of manga, check out some series that might get you hooked in reading.
Like our FB Page for daily updates!
Images: from Mangadex